Grow your business
All the apps you need to grow—in one screen
All the apps you need to grow—in one screen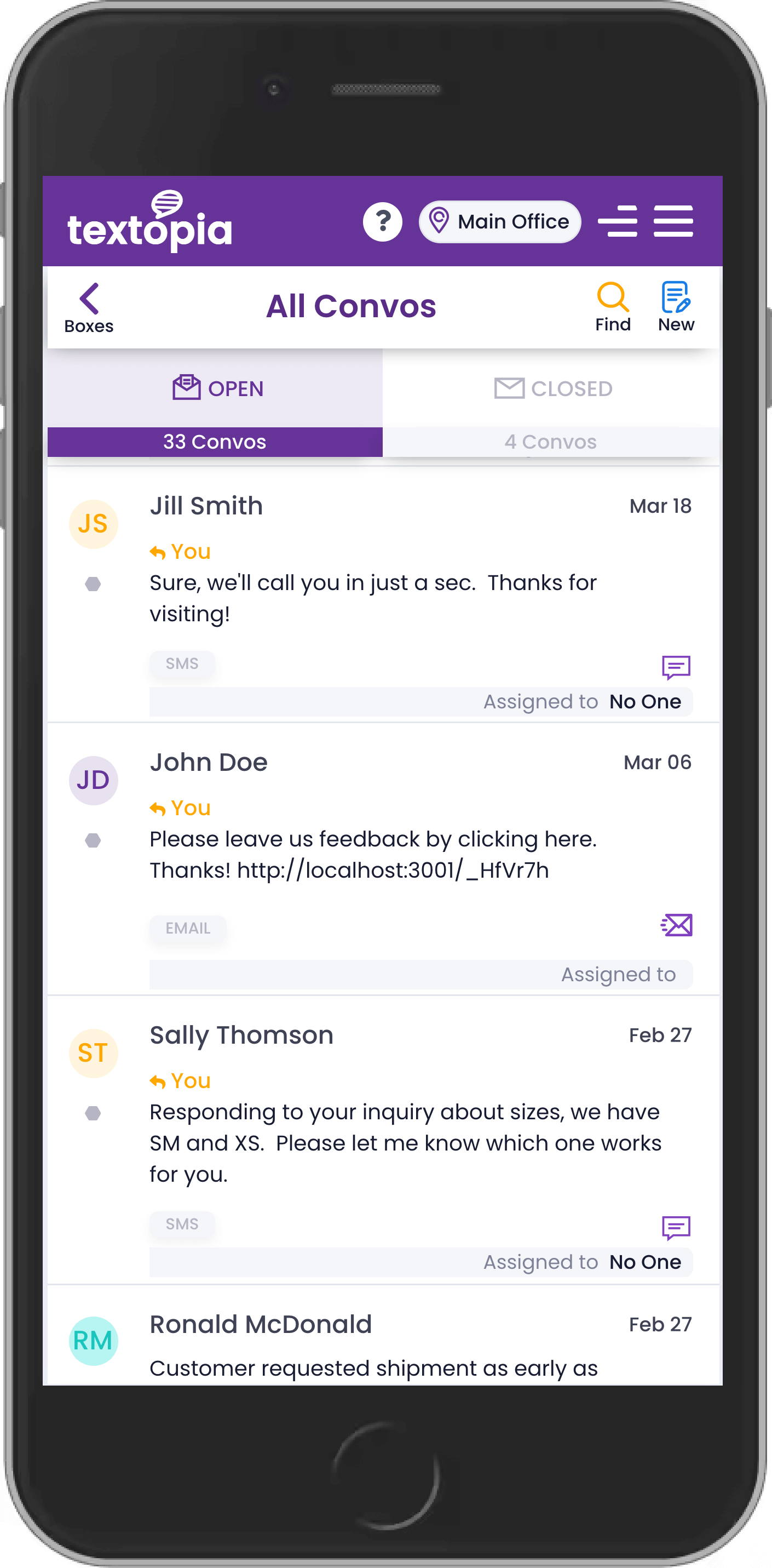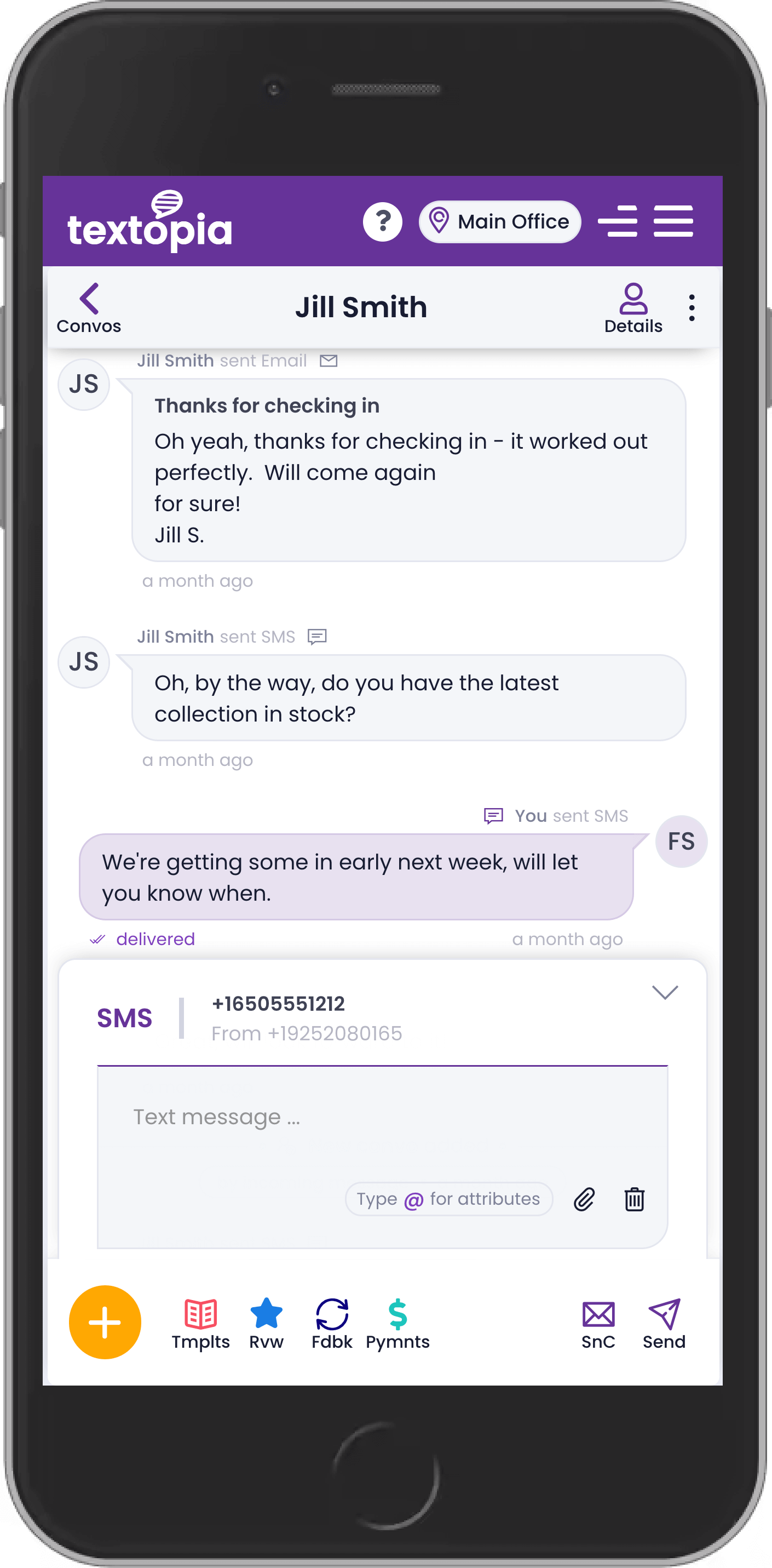 Conversations
Engage with customers, anywhere, anytime
Answer a question, get a form filled, request a review, collect a payment - all by sending a quick text. A single UI to engage with customers on the channels they prefer — SMS, MMS, email, Messenger, Instagram, Twitter and more.
Learn More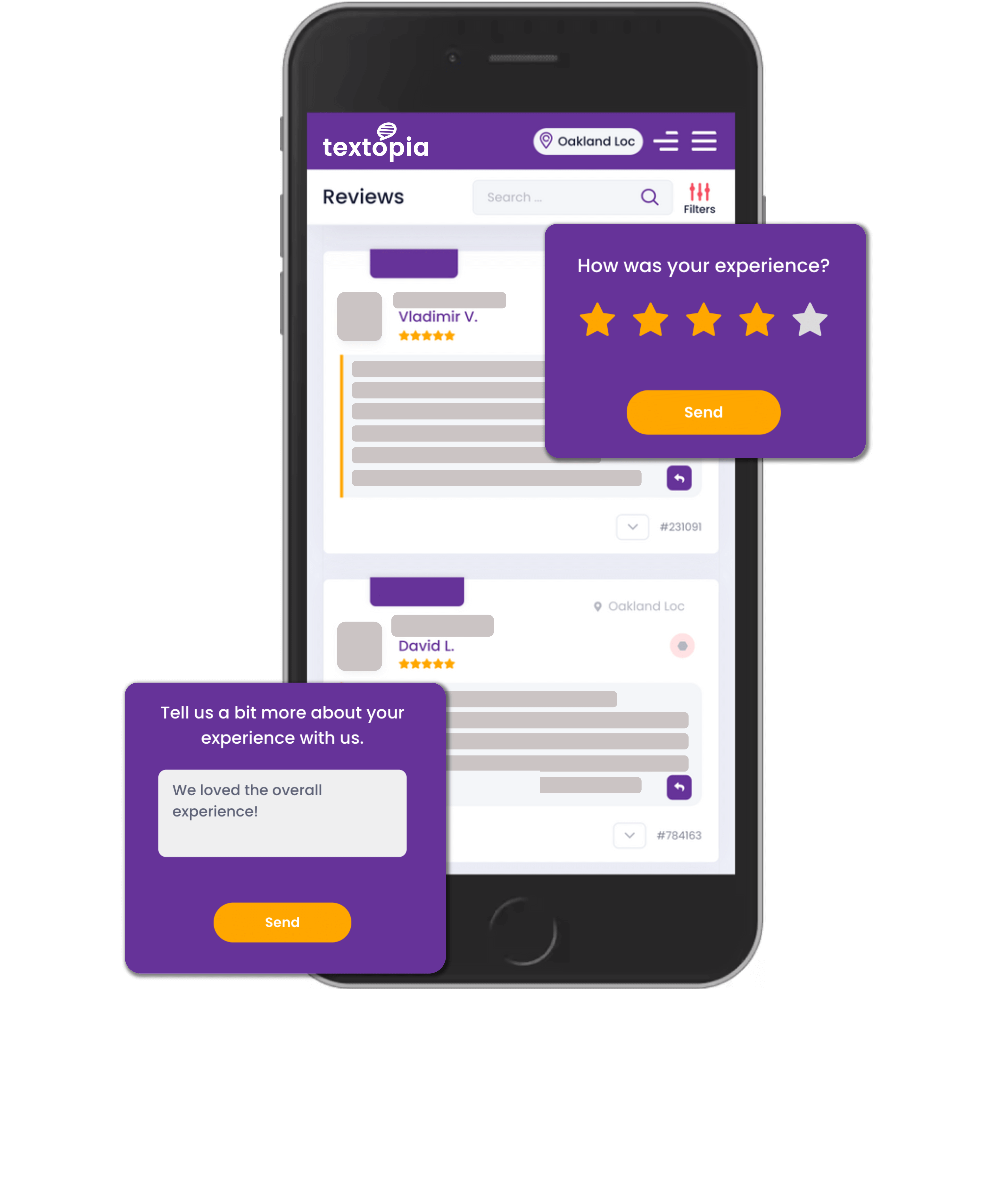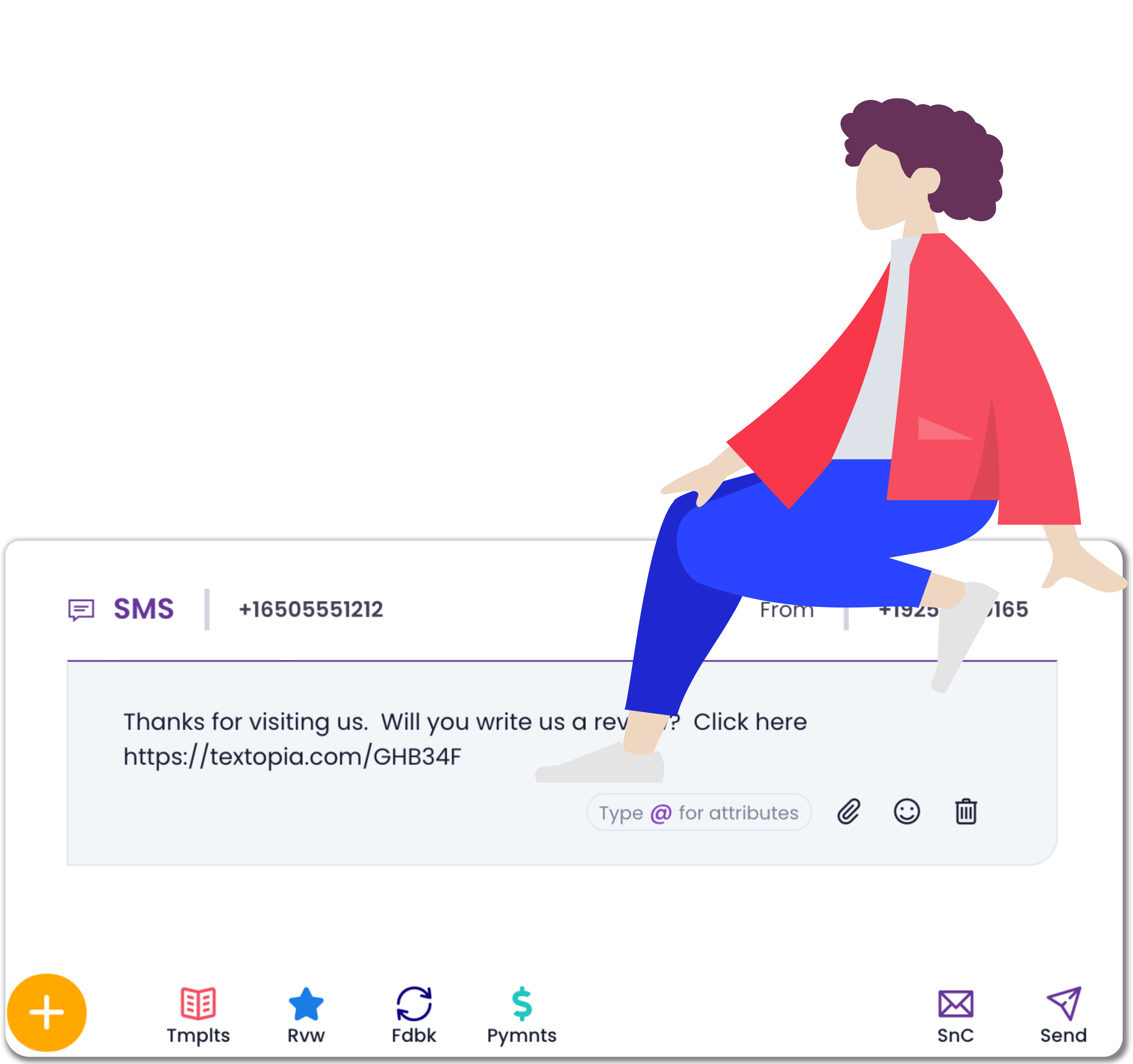 Reviews
Grow your online reputation—and thrive
More reviews mean higher search rankings. Your customers first search, then read reviews, then buy. Become the obvious choice through 100's of automatically generated online reviews. Send a quick text with a link - get a review on Google, Facebook and other leading sites.
Learn More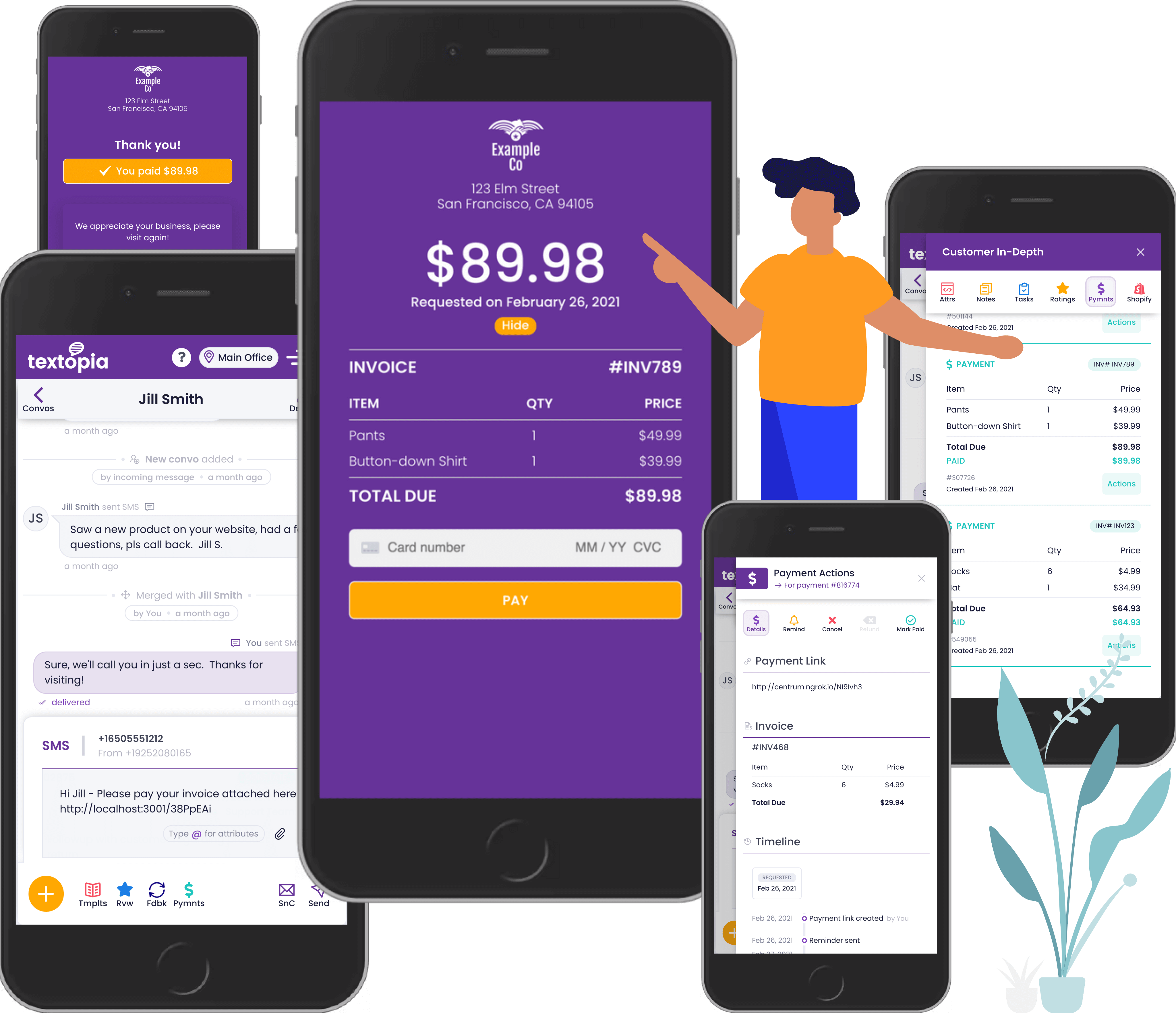 Payments
Get paid at lightning speed
Send a text with a payment link. Get paid instantly. Payments over text are convenient, consistent, and fast. Collect payment for anything - purchases, bills, deposits - from customers at home or in line for the cashier.
Learn More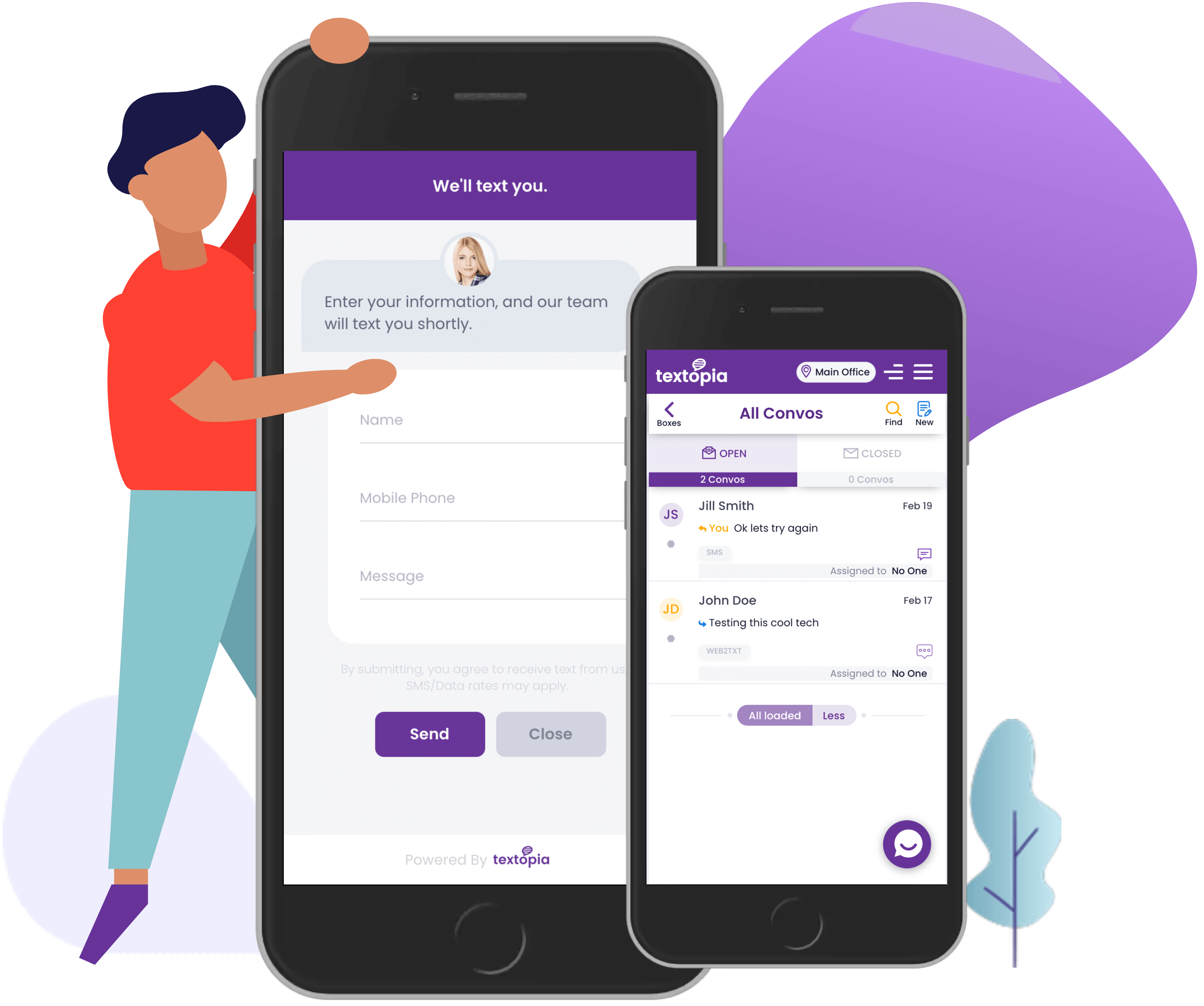 Web2Txt
Turn website traffic into repeat customers
Use Web2Txt to convert website traffic into conversations. Unlike typical chat, Web2Txt switches over conversations to texting - so website traffic becomes long lasting relationships.
Learn More
Feedback
Learn from your customers, improve—and impress
Texting is the fastest and easiest way to get realtime actionable feedback from your customers. Run surveys across all channels. Track your NPS rating. Visualize results.
Learn More Why Textopia?
cuz customers #luv2txt
Built For Texting
Textopia gives you a single inbox to engage with customers on the channels they prefer, whether SMS, Email, Facebook Messenger, Twitter, and more.
Each customer is a continuous conversation containing a complete history of all prior interactions.
Apps On Top
On top of texting, we've built a stack of apps that make customer interactions amazing. Request reviews and feedback, collect a payment, get a form filled...
The apps come with full dashboard features like reputation management, survey management, and payment tracking.
Amazing Value
Our competitors charge upwards of 100's of dollars for each feature in our platform, $100+ for texting, $100+ for payments, $200+ for collecting feedback, $300+ for managing reviews...
But we've made Textopia for local business, packaging all our goodies for one low monthly price! One price
Our all-in-one plan
Get everything Textopia has to offer in a single monthly plan. It includes all of our goodies - the platform, texting, and our stack of apps: Reviews, Feedback, Payments, Tasks, Web2Txt.
And, account setup, onboarding and premium support is all included. No upsells - no hidden charges.
Go ahead and compare us to the competition. You'll be amazed at the value we bring to the table!
$99.00
All Inclusive. Every Feature.
Unlimited Users
2,000 SMS
5,000 Emails
Unlimited Social Txts
Conversations & Platform
Reviews, Payments, Web2Txt, Feedback, Tasks
Premium Support
Let's Go
All features and apps are included. Premium support is included at no extra charge.
Complete setup, configuration and onboarding service is included at no extra charge!
Our Story
We understand local business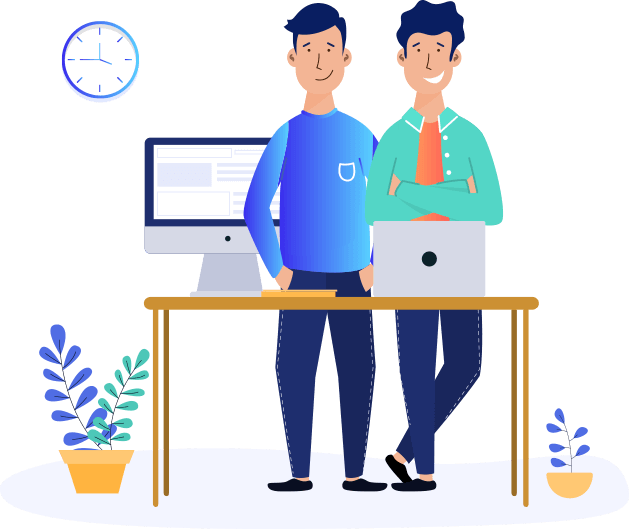 Some years ago, we started a local laundry business, with pickup and dropoff service. To improve customer communication, we sent SMS alerts at multiple points of our service cycle.
Before we knew it, customers were texting us back - sometimes just saying thankyou - at other times asking questions. In their reviews of our business, customers specially mentioned our text-first approach.
That is when we realized that customers indeed #luv2txt!, and local businesses would benefit tremendously from a service that helped them connect with their customers over multiple texting channels.
When we looked at available solutions, it became pretty clear that the current options simply lacked a lot of what was needed; and, they weren't priced for local business success!
We started Textopia. We're on a mission to offer a state-of-the-art texting platform to local businesses, priced for success, equipped with apps to deliver amazing experiences over texting.